RFID (Radio Frequency Identification) technology has revolutionized the way we track and identify objects in various industries. One application of this technology is the use of RFID in wooden cards, which combines the natural beauty of wood with the advanced capabilities of RFID.
RFID wood cards are essentially wooden cards embedded with an RFID chip and antenna. The RFID chip stores and transmits data wirelessly using radio waves, allowing for seamless identification and tracking of the card. These cards are typically made from high-quality, sustainable wood materials, making them eco-friendly and aesthetically pleasing.
How to tell if a card is made of natural wood or not?
Natural wood has some unique natural phenomena, such as knots and grain patterns inside the wood, which are not controllable by artificial means and do not qualify as conventional defects. Conversely, if the entire batch of wood has the same color and grain pattern, it is mostly not natural wood.
Available materials for making RFID wooden cards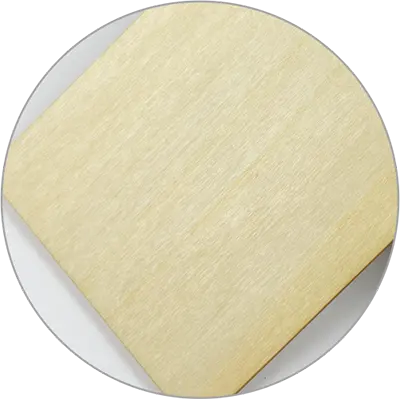 Our five-layer wooden cards stand out due to their superior durability and strength when compared to the less robust three-layer counterparts. While the three-layer cards might be cost-effective, their compromise in resilience is evident, whereas our five-layer design (in default) ensures a more reliable and long-lasting option.
Dimensions: CR 80 or customized;
Thickness: 1.5mm or customized;
Chip: LF, HF, NFC, UHF or any 2 of them;
Crafts: offset printing, silkscreen printing, UV printing, laser engraving, hollow engraving;
Numbering: UV, laser engraving.
How to protect the wooden cards for longer use:
1. Keep it away from high humidity;
2.Keep it away from high temperature;
3.Do not bend.
Very Important:
When store the wooden cards, in order to avoid the cards from being bend, please place them tightly next to each other.
NEXQO treats all wooden cards with waterproofing measures to maximize their lifespan. However, the specific lifespan of the cards depends on the customer's usage environment.
RFID wood cards combine the elegance of wood with the practicality of RFID technology. They provide a seamless and efficient way to identify, track, and manage objects, while also offering a visually appealing and eco-friendly alternative to traditional plastic cards. With their versatility and customizable features, RFID wood cards are becoming increasingly popular across various industries.